I mentioned yesterday that I got the kiddo to eat spinach. In a sandwich. Amazing! Imagine my surprise when I looked down at the floor and I didn't have what normally appears to be a small lawn made of spinach. Nope, he ate it all, and it took a lot of self control for me not to do a victory dance.

And guess what! For dinner, he ate more spinach in the form of my spinach and bean soup!

Healthy spinach and bean soup
It wasn't surprising to me that the little dude loved this soup - it's packed with a lot of wonderful vegetables and spices and herbs gave it lots o flavah! My guy loves his veggies, and Daddy and I are very proud. Making sure that the kiddo is eating a well balanced diet is very important to us, and has caused us to have a very good look at our eating habits. The kiddo eats what we eat. It's as simple as that. If I'm eating an apple, he's going to run up to me and ask for some. If I'm eating chips, he's going to run up to me and ask for some.
Because of this, along with my own desires to get fit again, I have been putting a lot of thought into our meals, snacks, and how we are taking care of ourselves in this home. I do buy some guilty pleasures every now and again, like a bag of chips or pretzels, but they are not constant staples in our home unlike apples, bananas, oranges, and whatever fruit I find for us to snack on.
I love cooking things like a spinach soup because I can help myself to a second portion, eat my heart out and not feel guilty. If the kiddo sees me eating this, I can happily offer him some.
I really hope he continues to eat this way because the eating patterns of Dutch kids sometimes frighten me. A lot. Maybe it's partially a cultural thing. If you go out to a restaurant and ask for a children's menu, the only options presented will all be deep fried, and pretty much every single restaurant offers french fries for children. Even sushi restaurants. Even restaurants that offer amazing, healthy options for adults will still have a simple menu consisting of five to eight deep fried options for children. Guess whose kids will not be eating from the children's menus at restaurants!
Spinach and bean soup
Time
Including prep - about 45 minutes
Serves
A lot! This makes about five servings for two adults and a toddler.
My family ate it for dinner, lunch, and then leftovers again plus an additional portion for freezing.
Ingredients
1 leek
1 onion
1 huge bowl of spinach (I think it was half a pound total, but really, take a salad bowl, fill it up and that's your portion)
2 cups dried black eyed beans
2 stalks celery
2 cups celeriac
2 cloves garlic
7 cups water
1 bullion cube
1 medium potato
3 teaspoons lemon pepper
2 teaspoon oregano
3 tablespoons coriander
1 teaspoon cumin
1.5 teaspoon turmeric
Salt and pepper to taste
Oil for cooking (we use olive or coconut oil)
Instructions preparing dried beans
These are general instructions that you can use for cooking any dried beans. The only difference is the cooking time may be longer for different sorts of beans, and if they are larger. I used black eyed beans and they cooked fairly quickly.
Soak your beans overnight. Use a ratio of 1 part beans and 2 parts water.
In the morning, rinse off your beans, it's time to cook them!
How you cook them may differ - if you have a slow cooker, I am certain that you could throw them in there with the same 1:2 ratio as above and cook them on a low temperature for several hours. I don't have one, so I haven't tried it.
I cook mine in a pot. Cover the beans with water, add a dash of salt and bring to a boil
Once they have boiled, let them simmer for one and a half hours or until they are completely soft
Make sure to stir them every now and again and add more water as they cook down
Once the beans are soft, rinse them off again in cool water
There you have it! It's a very simple task, it just takes a while until they are soft.
Instructions spinach and bean soup
In your soup pot, add a dash of olive oil or coconut oil to prevent veggies from sticking
Add onion
Once the onion is translucent, add leek
To cut the leek, cut it lengthwise, but not in half, and then cut it into thin slices
Once the leek has cooked for a few minutes, add the rest of your vegetables (except for the spinach), the water, bullion, and all of the spices
Measure out 1/4 cup of your beans and set aside. Add the rest of the beans to your soup.
Bring to boil
Simmer for fifteen to twenty minutes or until all of the vegetables are soft
Everything except for the spinach
Turn off the heat
Add the spinach
Use a blending tool to puree the mixture. I love my immersion blender and used that, but a normal blender would work just as well. You can make it as chunky or smooth as you want
Add the remainder of the beans that we had previously set aside for some texture
There you have it - a spinach and bean soup to warm you up while waiting for spring to finally get here. I actually think that it's already arriving here in Holland. I hope everyone states side will get our weather soon!

Psssst! This makes a great freezer meal!
Today, I am linking up at: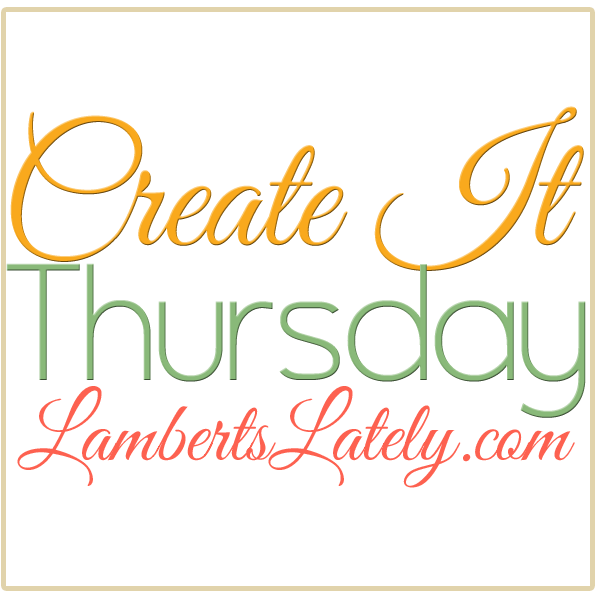 Thank you for reading!
Yuliya