Pssst! Would you like to know a secret? Even though I write about how important a healthy, clean eating or now paleo lifestyle is for my family, I can completely understand why people do not like to eat healthy.
During our crazy pants moving time, one of the dinners that I made was simple boiled green beans, steamed potatoes, and oven baked chicken wings. Total prep time = three minutes, buuuuut... the food lacked flava and I thought it was boring. I have made much tastier three minute meals before like this super easy pizza. I also learned that I absolutely detest over cooked green beans. They remind me of the stuff in jars. Ick-tastic.
Now, normally, if I am not in the middle of bossing around three very large Dutch men (telling them where boxes go), I would add loads of seasoning and really amp up the flavors of the beans. I mean green beans + lemon juice + lots of pepper + ginger + garlic + onion = awesomeness, but with half of those ingredients are packed away in a box/bag somewhere, I was left no choice but to serve a very healthy, but bland dinner.
What was my point? Oh, yes, that I understand why some people don't like eating healthy. I think some may associate healthy eating with bland food, and don't realise how easy (assuming you can find your ingredients!) it can be to whip up a quick yet very healthy and flavorful meal without any boxes, prepackaged things, or even without takeout.
Now, let's talk about an alternative to boiled green beans:
Easy and healthy green beans recipe
Time
Servings
Over four. It was enough for all three of us (Toddler, Hubby, and I) to eat it for dinner and to have leftovers the next day.
Tools
Knife

Cutting board

One large pot. I used a pan because everything else was packed, but really, use a pot. Much, much easier.


Ingredients
1 kilo (2 lbs) green beans

1/2 kilo (1 lbs) chicken chopped into large chunks

2 onions

3 cloves of garlic (use a garlic press)

2 sprigs of fresh rosemary (or about a teaspoon of dried)

2 tablespoons paprika powder

2 tablespoons coriander (dried)

1 tablespoon chives

1 teaspoon thyme

Juice of half a lemon

1/4 cups water

Salt and pepper to taste

Optional: 1 teaspoon sriracha
Instructions
Fry onion

Add chicken

After chicken is golden brown, add the green beans

Pan fry for a few minutes, then add water and spices (not fresh herbs though!)

Bring to a boil

After it boils, reduce heat to low, and let simmer for about half an hour or until the green beans are as soft as you like them. You shouldn't cover them so that the water will evaporate
About five minutes before turning off the beans, add the fresh herbs, garlic, and lemon juice. I always undercook my beans a little bit, and then let it sit with the lid on. This way, the beans will continue to cook and the flavors from the fresh herbs can really ... get mixed in there! Hubby and I also don't like very soft veggies, so that may be our own personal preference.

Then you get this:
Now this green beans recipe was tasty! It was also really easy, and took the same amount of time to cook as the bland beans I described in the beginning, but required less dishes because this was a 'toss and go' type of meal!
If you feel like doing extra dishes, you could boil the beans and cook for ten minutes in a different pot. Then, when you throw them in with the chicken, you don't need water. I usually do that for a stove top green bean and brussel sprouts casserole that I make.
Let's end with some questions!
What is your favourite meal for busy times?

Do you have tips for getting in healthy meals during hectic periods?

Lastly, do you have a vegetable garden? What would you recommend a beginner grow?
For more healthy recipes, be sure to visit my
healthy recipes page
. For more paleo inspiration, stop by my
Paleo Friendly
pinterest board.
Today, I am linking up at: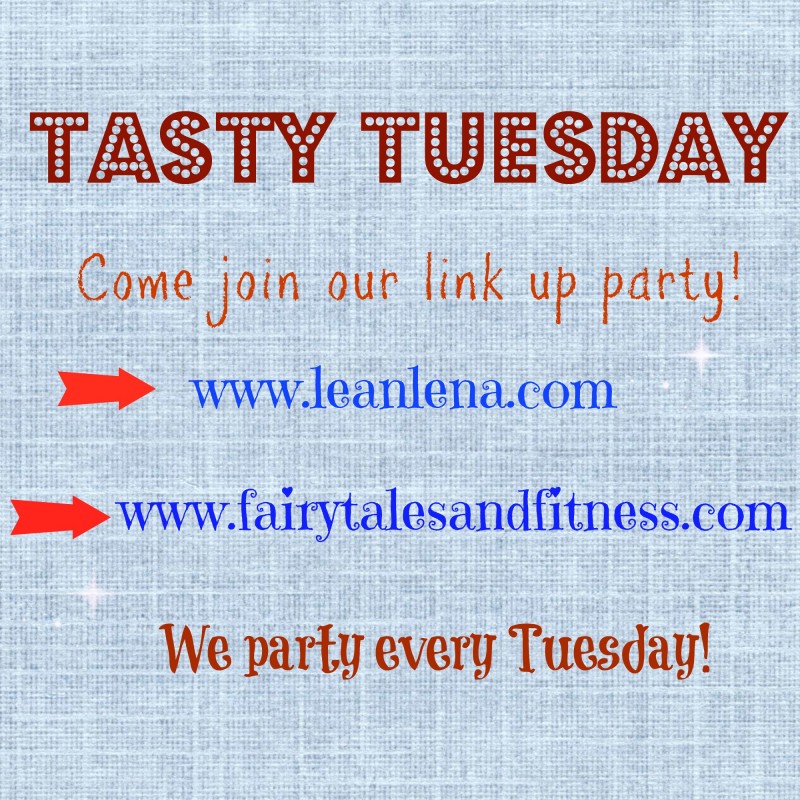 Thank you for stopping by!