One of the things I learned when I was eating paleo all of the time was that there it doesn't matter if something doesn't 'seem' like a breakfast food - if it's yummy (healthy) and you want it, go for it! Soup for breakfast? Why not? Brussel sprouts? Oh, I so did that.
Now that I am finally back to cooking and hanging out in the kitchen, I am very excited to share this round up of over 25 healthy breakfast ideas! These are paleo recipes or have paleo options and are all absolutely delicious!
Happy eating!
Healthy breakfast recipes
Apple and leek breakfast sausage
Asparagus eggs benedict from Against All Grain
Baked avocado
Baked sweet potato bowls
Breakfast casserole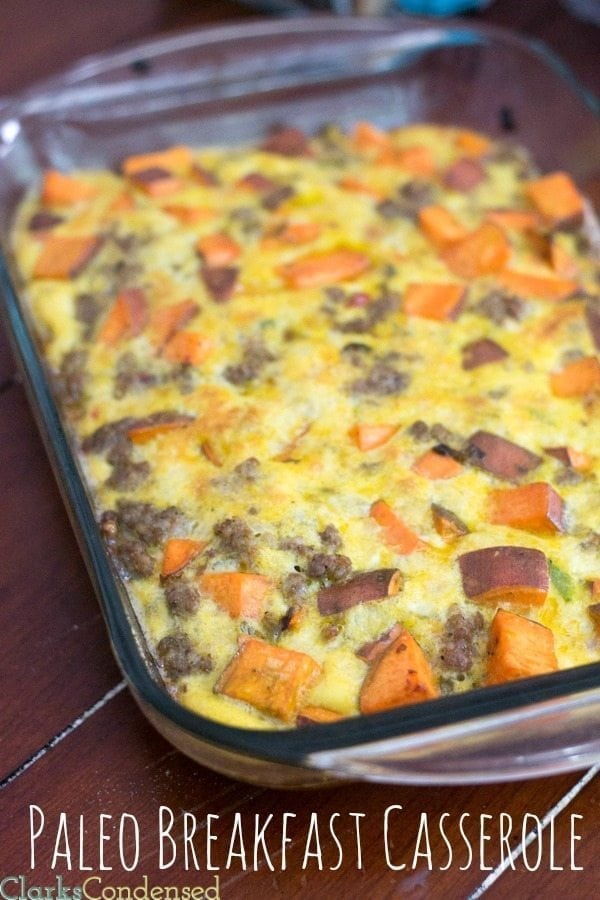 Broccoli egg bites
Brussel sprouts and sweet potato bake
Cabbage breakfast hash
Carrot latkes
Chicken scotch eggs
Chorizo breakfast skillet
Easy herb omelette
Frittata with sweet potato and asparagus
Ginger sweet potato hash
Green pancakes
Kale and egg bake
Oven roasted tomatoes
Sweet potato and zucchini breakfast hash
Sweet potato noodles
Twice baked breakfast sweet potatoes
Zucchini latkes
Let's connect
Want to be the first one to know about new recipes, parenting tips, and toddler activities? Be sure to subscribe to get emails whenever new Welcome to Mommyhood posts go live!
Thank you for stopping by!

This post may be linked up at any of these awesome parties: Hearth and Soul Blog Hop, Treasure Box Tuesday, Hun What's for Dinner, Teach Me Tuesday, Mostly Homemade Mondays,
Munchking Mondays, Merry Mondays, Bloggers Brags, Savoring Saturdays,
Tasty Tuesday
,
Gluten Free Wednesday
,
Recipe Fridays
,
Recipe of the Week
,
Real Food Friday
,
Gluten-Free Fridays